Heart's Delight/Islington, Heart's Desire
Back to Trinity Bay
Heart's Delight/Islington
Events
Town Days - 2nd Week August
Winter Carnival - Feb. or March
Things to Do
Witch Hazel Hill Hiking Trail
Western Point Walking Trail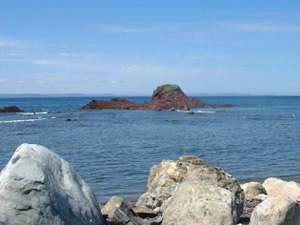 Islington Harbour
Heart's Delight/Islington is the largest and one of the most attractive on the Trinity South Shore. According to tradition, it may have the oldest headstone in North America. A fragment of a headstone was found which read "154?" The fragment is on display in St. Matthew's Anglican Church.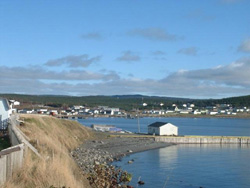 Heart's Delight
The town has two trails, including the spectacular Witch Hazel Hiking Trail.
The Beacon B& B is located in the town.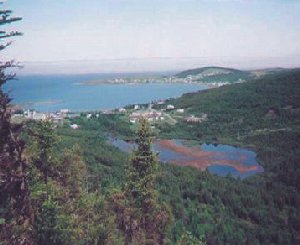 Whitch Hazel Hiking Trail
---
Heart's Desire
Sites of Interest
Community Park & Playground
Lady of Lourdes Shrine
According to tradition, the town of Heart's Desire was named after a pirate ship that ravaged both sides of the Atlantic until 1620. The ship was captured by a Newfoundland skipper and brought back home as a prize!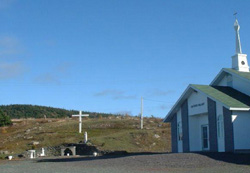 The Shrine to Our Lady of Lourdes
The Memorial Community Park has a recreation centre, picnic tables, beautiful playground, and natural swimming area. The Shrine to Our Lady of Lourdes is of great significance to the town. It was built in 1989, and consists of a statue of the Blessed Virgin Mary, St. Bernadette, and an altar. Flowers surround the Shrine during summer.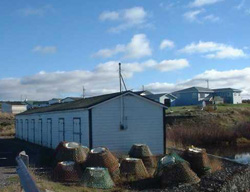 Crab Pots Stacked for Winter
---