Heart's Content, New Perlican
Back to Trinity Bay
Heart's Content
Sites of Interest
Cable Station Museum
Mizzen Heritage Society Museum
The Light House
SUF Lodge #1
Spruce Hills Experimental Farm
Things to Do
Coastal Walking Trail
New Road Walking Trail
Events
Heart's Content Celebrations - 2nd Week July
The first transatlantic cable was landed in Heart's Content on July 27, 1866. The fascinating museum, commemorating the role of the town in transatlantic communication, brings many visitors to the town.
The Cable Station Provincial Historic Site houses a visitor interpretation center. Equipment displays illustrate the important role Heart's Content played in Transatlantic Communication for over 100 years. The centre boasts an intriguing cable operating room in pristine condition, and houses a series of informational panels on the history of telecommunications.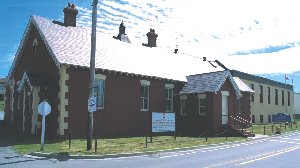 Heart's Content Cable Station
A replica of the original Victorian cable office and details of the problems encountered during the laying of the first telegraph lines are two of the most interesting displays.
Across the street from the Cable Museum is an area with park benches and a History Board displaying the history of Hearts Content. The board was donated to the town by the Johnson Family Foundation during the Come Home Year Celebrations held in 1997.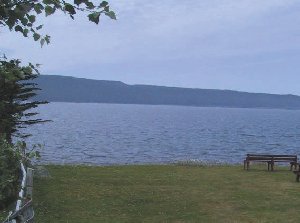 Heart's Content Museum Park
The SUF Lodge #1, a registered Heritage Structure, was built by the original Society of United Fishermen. The Society was founded in 1862 by Rev. George Gardener, a Church of England clergyman. It provided sickness and death benefits for fishermen and their families.

Other locals adopted the basic design of the building. The triangular shape window is the symbol of the society and can be seen on many SUF Halls. throughout Newfoundland.

SUF Lodge #1 - Heritage Foundation of Newfoundland & Labrador
The Light House is a popular destination for visitors. Many people walk to the light house each year to view and photograph the beautiful scenery.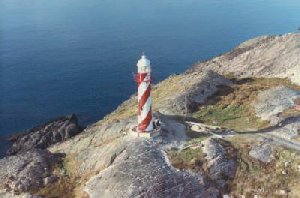 Heart's Content Light House - Photo: DFO
Spruce Hills Experimental Farm is experimentally growing non traditional crops in order to expand local farming with a wider range of produce.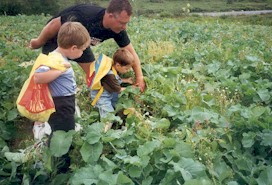 Spruce Hills Experimental Farm
Photo: Lower Trinity South Development Organizations
Walking Trails have been developed which lead to New Perlican by coastal and inland routes.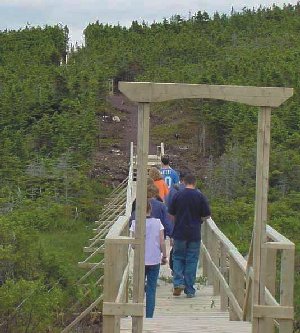 Heart's Content Walking Trail
---
New Perlican
Events
New Perlican Days - 2nd Week August
Things to Do
Many walking trails, including:
Coastal, New Road, Backside, Long Hills, and Tote
The town of New Perlican, which is working hard to develop its tourism industry, is more than four hundred years old. Scattered throughout the community are saltbox houses, many of which are over 100 years old.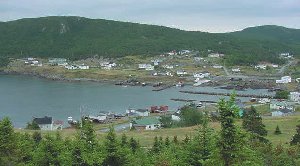 Town of New Perlican
The Shoreline Trail leads to " Bloody Point," thought to be the site of a famous battle between the English settlers and French forces of D'Iberville in the 1690's. The rocks are supposed to have been stained red with the blood of those who died.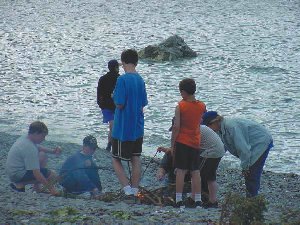 Canada Day Picnic
---