Victoria, Freshwater
Back to Conception Bay
Victoria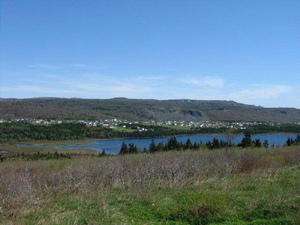 Victoria
Sites of Interest
Hydro Electric Station Museum
Water Driven Sawmill
Newfoundland Pony Barn
Heritage Park, Walking Trails
Major Events
Victoria Heritage Sawdust Festival/Town Days- Early August
Victoria, an inland farming town, is called the "crossroads to Trinity and Conception Bays," since it is located on Route 74 which leads to Heart's Content.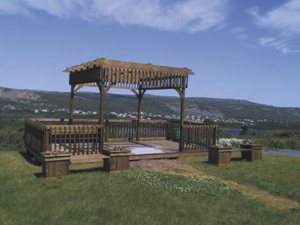 Victoria Picnic Area
Victoria, first settled in the 1820's by fishermen seeking its rich forest and fertile growing soil, was one of the first inland communities in the province.
Its 1904 Hydro Electric Station (still operating) was the second in the province. It was the only electrical power source serving Conception Bay North and Heart's Content. At present it houses the original turbines and equipment from the periods of 1904,1907, and 1914.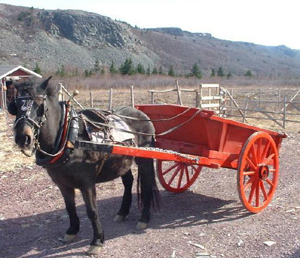 Newfoundland Pony
Photo by Don Innis
The Victoria Heritage Society supports a stable - sanctuary in Victoria which has been in operation since 1999 to maintain the species for future generations. Many visitors, including Elderhostel participants from the U S and Canada, have visited to learn about this diminutive, loyal equine. On display is some of the equipment that was used with the pony to persecute the farming, forestry and fishing industry over the past 300 years.

Freshwater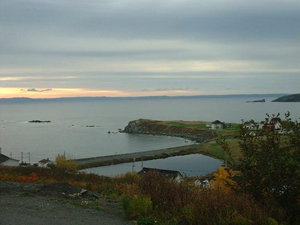 Clowns Cove, Freshwater
Major Events
Freshwater Celebrations
Freshwater is a charming community with amazing scenic views. With a history dating back to the 1600s, the town has a variety of built heritage . During the French / English wars in Newfoundland, Freshwater played a pivotal role.

Neptune Leather Works is located in Freshwater.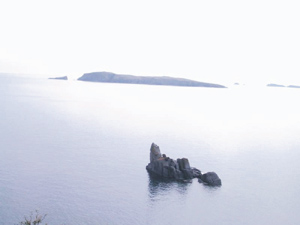 Carbonear Island from Freshwater
---