Lead Cove, Old Perlican, Grates Cove
Back to Trinity Bay
Lead Cove
Lead Cove is a small community whose name could be taken from the lead-grey rock that surrounds the shallow cove.

Lead Cove
---
Old Perlican
Sites of Interest
Old Perlican Harbour Facilities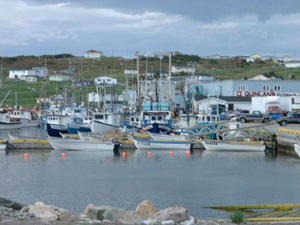 Old Perlican Marina
Old Perlican, the crossroads for Route 80 (Trinity Bay Highway) and Route 70 (Conception Bay Highway), is a service center for communities at the tip of the Baccalieu Peninsula. Services include a small hospital.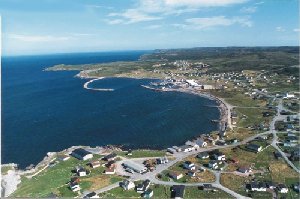 Old Perlican Harbour
Photo: Small Crafts and Harbours, DFO
The fishing industry, which dates back to the 1600s, is the focus of the town's economy. The town has two major crab /shrimp /groundfish processing facilities as well as a marine service center.
Like most communities on the Trail, it is world renowned for its hospitality and its spectacular view of icebergs and whales.
---
Grates Cove
Sites of Interest
Cabot Rock Monument
Grates Cove Rock Walls
Grates Cove Walking Trails
Events
Cabot Rock Festival - August

Avery House, Old Perlican
The best road to the community is the one between Old Perlican and Bay de Verde on Route 70. Grates Cove Rock Walls, formerly used to wall vegetable gardens and keep out animals, are scattered throughout the community. The rock wall have been declared a National Historical Site.
Grates Cove, at the tip of the peninsula, is one of the nearest points in North America to Europe. For example, by water the distance from Grates Cove to Ireland is approximately 1,600 miles. This may explain the belief that this area was one of the first places sited by John Cabot in 1497, and the story of Cabot Rock, a large rock bearing inscriptions which some claim were carved by Cabot himself..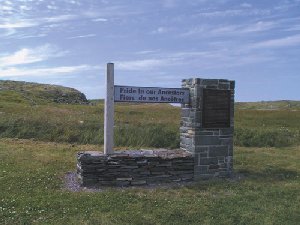 Rock Walls National Historic Site