Bareneed, Port de Grave
Back to Conception Bay
Bareneed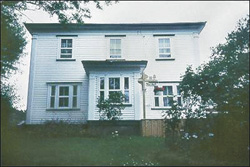 Abram Richards Property, Bareneed
Photo: Heritage Foundation of Nfld and Labrador
To See
Museum - the Home of Lewis Roberts
Bareneed is a small, but prosperous fishing community.
The museum is unusual with pictures of Bareneed years ago. There is also a replica of a royal glass coach complete with miniatures of people, a miniature railway, etc.
Port de Grave

Port de Grave Harbour
To See
Morgan Hawe Harbour Authority Bldg
Marina
The Fishermen's Museum
Porter House
Hibb's Hole School
The Copper Kettle Tea Room & Crafts
Major Events
Harbour Days - 3rd Week in August
Christmas Ship Lights - December
Things To Do
Hiking Trail to Lighthouse
Port de Grave has two entrances: from Bay Roberts by Route 72 and from Clarke's Beach through "The Otterbury," the more scenic route. Artists and photographers love Port de Grave!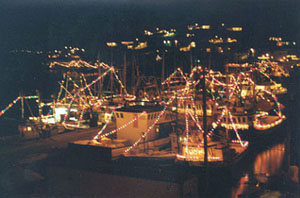 Ship Lights at Christmas
The Marina offers state of the art facilities with deep water, making it one of the safest harbours on the east coast. The wheelchair accessible Morgan Hawe Memorial Harbour Authority Building has a spectacular view of the harbour. It offers services to sailors and tourist information.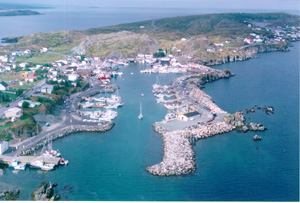 Port de Grave Marina
The Fishermen's Museum was started in 1969. The nearby Porter House is furnished as a typical fisherman's home of the early 1900s. Artifacts include fishing equipment, tools, kitchen utensils, and models of various types of boats used in the inshore fishery. An adjacent one-room schoolhouse has also been restored.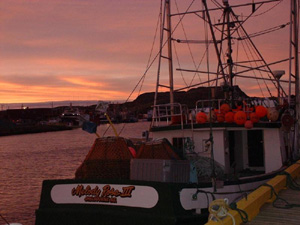 Port de Grave Sunset