Shoplifting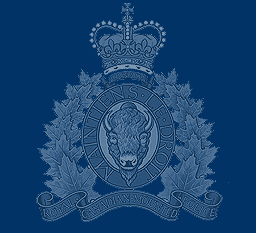 INTRODUCTION
DEFINITION
PUNISHMENT
CITIZEN'S ARREST
CHARTER OF RIGHTS
HOW TO SPOT A SHOPLIFTERS
WHY PEOPLE SHOPLIFT
WHO SHOPLIFT
STEPS IN APPREHENDING A SHOPLIFTER
PREVENTION
SHOPLIFTING INCIDENT REPORT


Preventing shoplifiting is everyone's responsability.

This guide has been developed to suggest guidelines for owners and managers of retail outlets to combat shoplifting. An anty-shoplifting program solely based on law enforcement will not be sufficient to reduce shoplifting. A permanent reduction in shoplifting can only be accomplished by making citizens aware that it is a community responsability to prevent such theft. Everyone pays for shoplifting - Businesses suffer lower profits and consumers ultimately pay higher prices. More importantly, Shoplifting is stealing and stealing is a Criminal Act.

Theft of a $2.00 item from a store operating on a 10% profit margin requires the sale of $20.00 in merchandise to make up for the loss. Supermarkets and others operating on low margins of 1% must sell $300.00 in merchandise just to corner the theft of a $3.00 item.

A large percentage of shoplifting problems are cause by lack of employee awareness, knowledge of preventive methods and in particular, lack of knowledge or training in the procedure of surveillance and arrest.

Much of this guide has been designed to alleviate these problems. An employee made aware of prevention methods and trained to observe and to accept responsibility can be effective in preventing theft.

You may in your store have a prescribed procedure for preventing shoplifting and apprehending shoplifters. Make sure that your staff is well aware of the program, that you are aware of your program, and that it is followed. Remember, this guide is only that, a guide, an assist, to help reduce shoplifting in your store. It is by no means the sole method a merchant should rely on to prevent shoplifting.

We must all play our part in apprehending and reporting such criminals.
Shoplifting is theft and theft is defined in the Criminal Code under Section 322.
Theft
THEFT / Time when theft completed/ Secrecy/ Purpose of taking/ Wild living creature.
322. (1) Every one commits theft who fraudulently and without color of right takes, or fraudulently and without colour of right converts to his use or to the use of another person, anything whether animate or inanimate, with intent,
(a) to deprive, temporarily or absolutely, the owner of it, or a person who has a special property or interest in it, of the thing or of his property or interest in it;

(b)to pledge it or deposit it as security;

(c)to part with it under a condition with respect to its return that the person who parts with it may be unable to perform; or

(d)to deal with it in such a manner that it cannot be restored in the condition in which it was at the time it was taken or converted.
(2) A person commits theft when, with intent to steal anything, he moves it or causes it to be moved, or begins to cause it to become movable.
(3) A taking or conversion of anything may be fraudulent notwithstanding that it is effected without secrecy or attempt at concealment.
(4) For the purposes of this Act, the question whether anything that is converted is taken for the purpose of conversion, or whether it is, at the time it is converted, in the lawful possession of the person who converts it is not material.
(5) For the purposes of this section, a person who has a wild living creature in captivity shall be deemed to have a special property or interest in it while it is in captivity and after it has escaped from captivity. R.S., c. C-34, s.283.


Section 334 of the Criminal Code describes the punishment for theft.
PUNISHMENT FOR THEFT.

334. Except where otherwise provided by law, every one who commits theft

(a) is guilty of an indictable offence and liable to imprisonment for a term not exceeding ten years, where the property stolen is a testamentary instrument or the value of what is stolen exceed five thousand dollars; or

(b) is guilty

(i) of an indictable offence and is liable to imprisonment for a term not exceeding two years, or

(ii) of an offence punishable on summary conviction,

where the value of what is stolen does not exceed five thousand dollars. R.S.,c. C-34, s.294; 1972, c.13, s.23; 1974-75-76, c.93, s.25; R.S.C. 1985, c.27 (1st Supp.), s.43; 1994, c.44, s.20.


Section 494(2) of the Criminal Code of Canada gives employees the authority to arrest a shoplifter.

Arrest Without Warrant and Release from Custody

ARREST WITHOUT WARRANT BY ANY PERSON/ Arrest by owner, etc. of property/ Delivery to a peace officer.

494. (1) Any one may arrest without warrant

(a) a person whom he finds committing an indictable offence; or

(b) a person who, on reasonable grounds, he believes

(i) has committed a criminal offence, and

(ii) is escaping from and freshly pursued by person who have lawful authority to arrest that person.

(2) Any one who is

(a) the owner or a person in lawful possession of property, or

(b) a person authorized by the owner or by a person in lawful possession of property,

may arrest without warrant a person whom he finds committing a criminal offence on or in relation to that property.

(3) Any one other than a peace officer who arrest a person without warrant shall forthwith deliver the person to a peace officer. R.S., c. C-34, s.449; R.S., c.2 (2nd Supp.), s.5.

*Pay particular attention to section 494(3) which states that you shall fortwith deliver the person to a peace officer.

*If you arrest the culprit you must advise them of their Rights under Section 10(b) of the charter of Rights and Freedoms, as well as the reason for the arrest.
ARREST OR DETENTION.

10. Everyone has the right on arrest or detention

(A) to be informed promptly of the reasons therefor;

(B) to retain and instruct counsel without delay and to be informed of that right; and

(C)to have the validity of the detention determined by way of habeas corpus and to be released if the detention is not lawful.


Look for someone who is:

Looking around a lot
Acting as a spy
Clustered in groups
Wearing bulky clothing
Refusing your assistance
Not wearing a jacket in winter?
Carrying open packages, purse, shopping bags or newspapers
Taking identical pieces of clothing into the fitting room

Don't treat all customers like crooks, you need their business.

The reasons for shoplifting may be many, some are:

To attract attention
The thing to do (anti-authority person)
The standard of life - poor
Personal gain - stealing and returning for refund
No respect for other people's or companies property
Spur of the moment
Numerous other reasons could be given
Shoplifters come in all sizes, shapes, ages, and races. There is no distinction as to who the shoplifter is going to be.

SOME EXAMPLES

The excitement seeking teenager
The bored or penny pinching housewife
e needy adult (maybe because of low income)
The drug addict or drunk (someone trying to support their habit)
The elderly
The student because it's the thing to do
The professional
It can be any one, any walk of life
STEPS IN APPREHENDING A SHOPLIFTER

Step 1-

CONSTANT OBSEVATION

1. The person/employee who see's the offence take place must keep the suspect under constant observation, makes the arrest and remains with the suspect until the police arrive.

REASONS

a) the person who see's the offence is the only person who has the authority to make the arrest.
b) Be certain an item was taken. If you are not certain you cannot arrest.
c) Unless constantly watched the suspect will discard the stolen merchandise.

Step 2-

WHERE TO ARREST

1. The arrest should be made when the suspect leaves the store with the stolen marchandise.


2. If the suspect is approached in the store after being seen stealing an item and at the time denies taking and concealing that item, you can make the arrest in the store.


3. If the suspect says he was just carrying it in his pocket until gets to the cashier, or a similar explenation, follow him to make sure he pays for it. There are no grounds for arrest in this instance even if you suspect that he is lying.

*** You should always wait until the person leaves the store to make the arrest.
Step 3-

MAKING THE ARREST/APPREHENSION

1. Identified yourself, name, store, etc.

2. Tell suspect:

a) "you took______ you didn't pay for" or words to that effect.

b) "Will you return to the store with me?"

3. If the suspect refuses or hesitates:

a) Place your hand on the suspects shoulder or arm.

b) Tell him you are arresting him for shoplifting or theft, exact wording is not important.

c) Advise suspect of his rights to Legal Counsel.

"It is my duty to inform you that you have the right to retain and instruct counsel without delay."

Step 4-

SEARCH ***important***

You cannot search a suspect you have arrested. Only a peace officer has that authority.
Step 5-

MAKE NOTES

1. List details of what you saw.

2. List details of what you did.

3. Record all statements made to you or to anyone else in your presence.

4. Make these notes on your notebook, and ensure that the attending Police officer has all the information. Keep your original handwritten notes for reference in court.

Step 6-

Recovered all items such boxes, wrappers, which the shoplifter may discard after removing item. Treat these items as evidence.

Step 7-

Turn case/ person over to the police.

Preventing shoplifting is everyone's responsibility.

AS A MANAGER YOU SHOULD:

a) Post signs to alert shoppers that shoplifters will be dealt with.

b) Make use of electronic devices such as cameras and monitors.

c) Use mirrors, not only do they assist your employees, they make shoppers aware that they being viewed.

d) Position expensive articles in cabinets, and near a cashier.

e) Consider hiring uniformed security personnel.

f) Train your employees, this is extremely important.

g) Have a standard procedure for dealing with shoplifters.

h) Have proper lighting in your store.

I) Ensure that your displays do not exceed eye level in height.

It is your responsability to establish systematic procedures to prevent shoplifting. The most important of these procedures is employee training. The second most important is your store's procedure for preventing shoplifting.

EMPLOYEE TRAINING: Every new employee must be trained in shoplifting prevention program your store follows.

The solution to the shoplifting problem is simple... Stop being a nice guy. Adopt a policy of charging all shoplifters; word will soon get around: it does not pay to steal from this store. This will also serve notice to potential thieves amoung your staff. By sticking to this policy you will soon be known as a fair, but firm merchant.
AS AN EMPLOYEE YOU SHOULD:

a) Keep visual contact with all customers.

b) Acknoledge all customers.

c) Not allow customers to step behind counter.

d) Never concentrate on one age group.

e) Know the merchandise and it's location.

f) Never leave your area unattended.

g) keep fitting rooms clear of merchandise.

h) Tour blind area frequently.

i) Put expensive items away after showing it to a customer.

j) Watch for stolen items from other stores.

k) Be confident and let customers know you are watching for shoplifters.

l) Monitor fitting rooms.

m) Provide good customer service.

n) "may I help you" are words a potential thief does not like to hear.

o) Verbally acknowledge that a customer is leaving the store.

Remember, shoplifters do not like attentive, courteous, sales people. If you are suspicious, notify your supervisor or security person.
DATE AND TIME OF THE INCIDENT: STORE NAME: EMPLOYEE'S NAME AND ADDRESS: DOB: EMPLOYEE'S PHONE NUMBER: HOME WORK:

DEFENDANTS INFORMATION

NAME AND ADDRESS: PHONE: DOB:

DESCRIPTION:

HEIGHT: WEIGHT: EYES: HAIR: SEX: CLOTHING: VISIBLE FEATURES:

TRESPASS NOTICE: YES NO

SPOUSE , PARENT ,LEGAL GARDIAN , ADVISED: YES NO NAME AND ADDRESS: PHONE:

GOODS:

DESCRIPTION: VALUE: MONEY ON SUSPECT:

PROPERTY RETAINED BY: PHOTOGRAPHED: YES NO

DID YOU ARREST?YES NO

IF YES, WERE RIGHTS GIVEN? YES NO

LIST WITNESSES:

SUPPLEMENTARY INCIDENT REPORT:

EMPLOYEE'S SIGNATURE DATE


ÔŅĹ RCMP/GRC 2002