Musical Ride History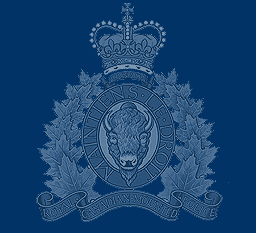 The Musical Ride developed from a desire by early members to amuse themselves, display their riding ability and entertain the local community. As most of the original North-West Mounted Police members had a British military background, it was inevitable that the series of figures which form the basis of the Musical Ride were developed from traditional cavalry drill movements. Since recruit equitation was discontinued in 1966, the horse, the scarlet tunic and the lance of the Ride are among the last links with the Force's early history.
The first known riding display was given in 1876 by a troop trained by Sergeant Major Robert Belcher, and the first Musical Ride was performed at Regina barracks in 1897. The 100th anniversary Ride was also performed at Regina on July 14, 1987. The Ride as a regular form of public entertainment did not start until 1904 when a troop trained by Inspector Frank Church performed at Winnipeg, Brandon, Qu'Appelle and Regina fairs. During much of the 1920s and 30s there were two Rides in existence, one at Regina, and the other at Ottawa. Today the Ride is based at the RCMP Rockcliffe, Ontario facilities.
The Ride is performed by 32 regular member volunteers (male and female) who have had at least two years police experience. Members undertake a 5-week basic and 6-month intermediate equitation course to qualify for the Ride. Each year approximately 33% of Ride personnel are replaced by new volunteers. When it travels, the Ride contingent consists of 36 horses, 36 constables, 1 farrier, 3 NCOs and an officer in charge.
EQUITATION
In addition to course candidates, a total of 64 Regular Members, Special Constables, Civilian Members and public servants make up the equitation staff which concerns itself with the horse breeding program (Remount Detachment), remount training, equitation courses, ceremonial escorts, parades, displays and of course, the Musical Ride.
THE HORSES
In 1942 the first breeding ranch was established at Fort Walsh, Saskatchewan (the site of the NWMP fort built in 1875). Today the breeding station is located at Remount Detachment, Pakenham, Ontario. The horses are black; 16 to 17 hands high; weigh between 523 kg (1150 lbs.) to 635 kg (1400 lbs.) and are 3/4 to 7/8 Thoroughbred. The stallions are registered Thoroughbred while the broodmares are part Thoroughbred. In March 1989, Black Hannoverian broodmares and stallions were purchased to further supplement and improve our stock's bloodlines in relation to colour, substance and conformation.
Young horses are referred to as remounts. Their training begins at 3 years of age, at 6 years, they start Musical Ride training and take their first trip with the Ride. The horses' shabraques (saddle blankets) bear the fused letters MP (officially registered brand) using the Force's regimental colours - royal blue and yellow. The maple leaf pattern on the horses' rumps is created by the use of a metal stencil and brushing across the lie of the hair with a damp brush.


© RCMP/GRC 2002