RCMP Auxiliary Constable
Program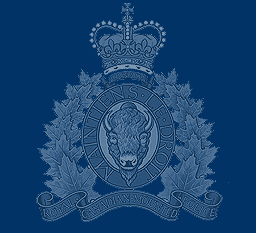 History
RCMP first introduced the program to the provinces in 1963.
Restricted to provinces/territories which have policing contracts with the RCMP and have provincial legislation providing for the appointment of auxiliaries.
Active auxiliary programs are currently in place in the provinces of Newfoundland, New Brunswick, Prince Edward Island, Nova Scotia, Alberta, Manitoba, British Columbia, and Saskatchewan.
Approximately 2,400 auxiliary members are currently in the program.
General policy guidelines are issued from Headquarters. Divisions, in co-operation with the provincial governments, are responsible for organizing and administering the program within these guidelines.
All costs associated with the program are the responsibility of the provincial government.
Uniforms are supplied by the RCMP and costs charged back to the provinces.
Current Status
Auxiliary members are unpaid volunteers and since they are not employees of the RCMP they are not entitled to the normal benefits and privileges of regular members.
Applicants for the RCMP auxiliary constable program are identified in the communities through personal contact with regular members.
Applicants who volunteer must meet some basic requirements.
Auxiliary members wear the uniform of the Force with shoulder badges showing the word "Auxiliary".
Auxiliaries are authorised to accompany regular members on patrol and perform other police functions under supervision, such as office duties, special events, property checks and traffic and crowd control. Additionally, they often assist regular members during peacetime emergencies and searches for lost persons.
Participants will be covered by insurance by the province against injury and civil liability and will have completed the approved RCMP training program for auxiliary constables.
There are presently 6 Auxiliary Constables in the Trinity Conception District.


� RCMP/GRC 2002